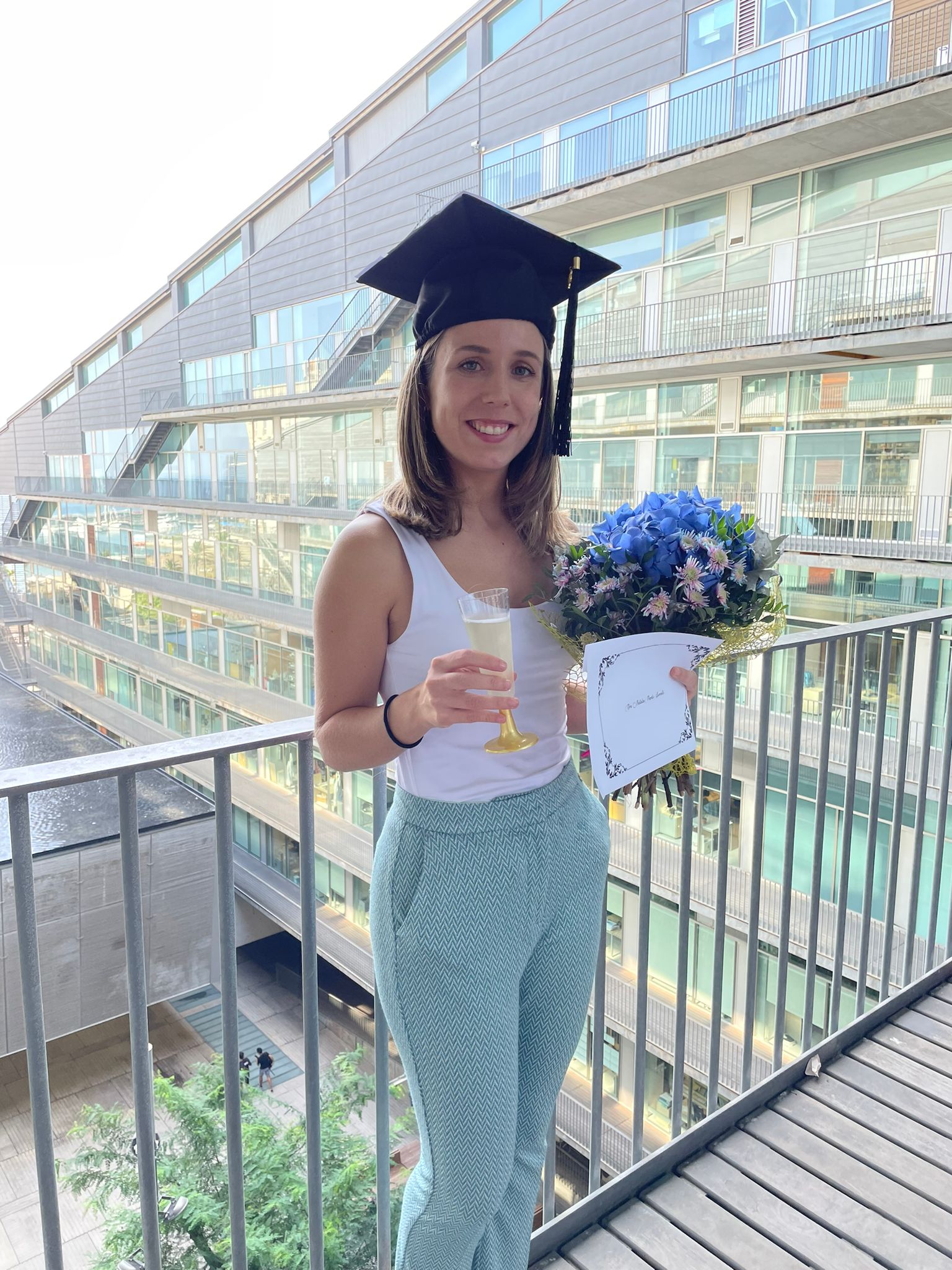 07 Nov

Natalia Pardo Lorente defends her PhD thesis

It's hard to believe it's already been 4 years since Natalia first stepped into the Sdelci Lab as a bright-eyed and eager PhD student. We remember her first day like it was yesterday – she was so excited to dive into her cancer metabolism research and make a difference in the world. Natalia poured her heart and soul into unraveling the nuclear role of the metabolic enzyme MTHFD2 in cancer. Her perseverance paid off, leading to breakthrough discoveries about this enzyme's nuclear functions supporting cell cycle progression and cancer growth.

We raise a glass to the amazing accomplishments. We know Natalia will go on to do amazing things in her new role as a Bioinformatics Consultant at Clarivate, though we'll deeply miss her presence in the lab. She'll always be a part of our little Sdelci Lab family. Congratulations Dr. Natalia! We all love you and wish you the very best in your bright future ahead!