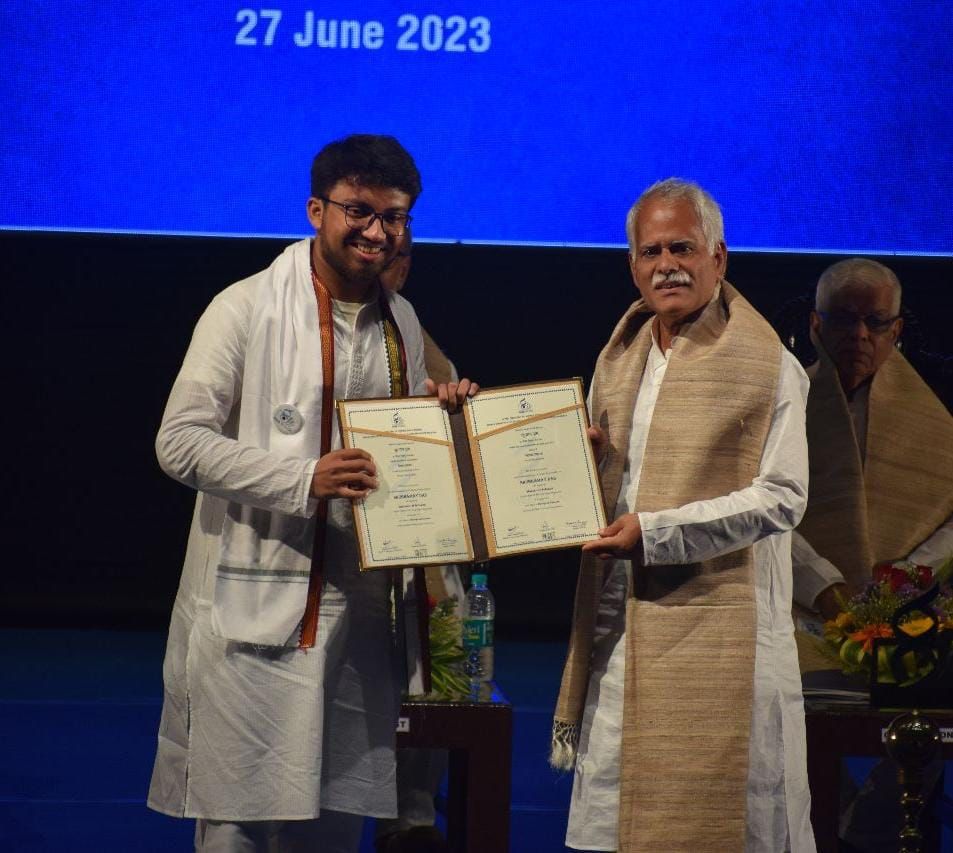 27 Jun

Shubhamay Das, our Masters student, graduates top of his class!
Congratulations Shubhamay for topping your class for your Masters degree in from IISER, Kolkata!
Shubhamay performed his Masters research, as a student at IISER Kolkata, in our lab. His main aim was to understand the role of TLR2 in ARF6-depleted KRAS-dependent pancreatic cancer. His work significantly contributed to identifying co-knockdown of TLR2 and ARF6 as a new potential therapeutic approach in KRAS-dependent pancreatic ductal adenocarcinoma (PDAC). 
Majority of his project was focused on cell culture, drug treatments, RNA inteference and in vitro phenotypic assays, which he used to characterise the co-targetting effect on PDAC human cells. He also contributed to in vivo experiments in mice and zebrafish to cross validate his in vitro findings.
His excellent work and effort led to him being included in two publications which have now both been submitted to distinguished journals!
Following a very successful Masters defense from the IISER Kolkata, we wish Shubhamay all the best on his PhD journey at the Institut Curie in Paris!